Google Search gets new "Events" feature on iOS devices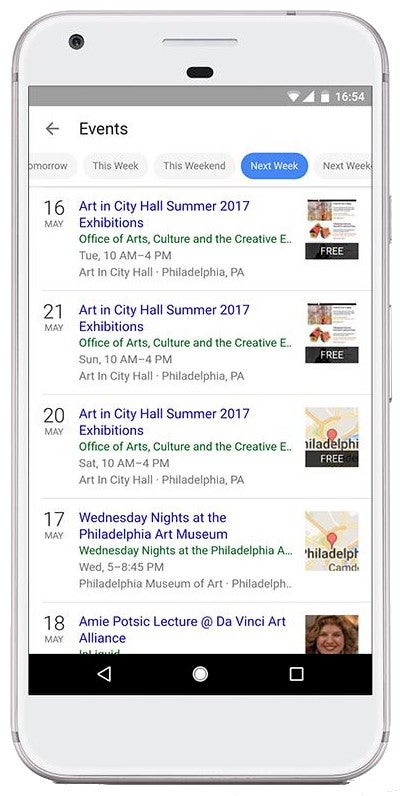 Google is improving
Search app
on iOS with a new view and some additional filters that allow users to fine-tune their search for events and activities.
The new feature is available on the Google app and mobile web in the United States, so don't try to use it in other countries. It's called Events, and it will bring up a compact summary of activities from sites from across the web like Eventbrite and Meetup whenever you do a search using Google's app.
For example, let's say you search for "jazz concerts in Austin," or "art events this weekend,"
Google Search
will now show you details about various options, including event title, date and time, as well as location.
If you want even more information, you can tap "more events, " and everything will be shown to you. Once you find something that interests you, tap on the event to buy tickets or learn more about it.
The new feature allows users to look up events over different time periods; you just need to choose the right filters. Events can be filtered by location as well, so make sure you type "events near me" when searching for activities happening near to your location.