Google Play Store gets another update: more tabs and better review sorting
1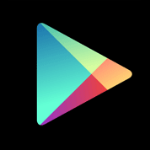 Google's shift from the Android Market to the
Play Store
wasn't
merely a brand change
; they have been making a lot of changes under the hood as well. On the back end it looks like the Play Store is gearing up for a
significant expansion into media distribution
, but even the Android app has seen several updates.
The latest on was leaked last night, and you impatient types can download it from the source link. It brings two sets of new features; when looking at the "My Apps" page you now get a tabbed experience, much like you have in other parts of the market. By swiping left or right you can switch between a My Apps page that breaks apps up into Update and Installed, or the new "All" page, which seems to show not only purchased apps, but also free apps that you installed at one time (or on a previous phone) but may not have installed presently.
This is a surprisingly helpful feature, if you're anything like us and have hundreds of apps that you have used and/or tested. Trying to remember that one calendar widget you tried out last year that would look great on your
new phablet
? No problem, it's listed in the All page.
The new Play Store app also improves the way you can sort reviews. It lets you sort reviews by either the most helpful or the most recent. It also lets you apply a filter so you see only the reviews for the latest version of an app, or only the reviews done by people with the same phone (or tablet) as you are using. Given that apps can behave quite differently between updates, or across the different hardware and software combinations used in the Android ecosystem, we find this to be a welcome set of improvements to the app discovery process.
source:
Droid-Life