Google re-brands its various stores as Google Play
33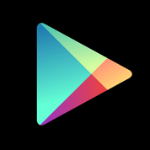 We had been hearing the name Google Play for the past few days or so. Some had thought it was going to be
the name
of the upcoming Nexus tablet, but it turns out Google's plans for the name are a bit less interesting. The name is really just the re-branding of Google's various stores under the name Google Play, since all of the content could already be found in the same integrated store already.
The services themselves don't seem to be changing at all, it's really more of a destination change to make it easier for users to find the Google media stores rather than having to go through other products. This means that your old bookmarks for the Android Market Web store will automatically be routed to the new Google Play address, although the Market itself still looks the same with sections for Apps, Music, Books, and Video. Similarly, the Google Music website has been pulled under the Play subdomain. The changes should be rolling out to Android 2.2+ devices "over the coming days".
As part of the re-branding, Google is also offering a new album, book, video, and Android app at a special price for each of the next 7 days. Today's deals include Android game Where's My Water, the ebook of
Extremely Loud and Incredibly Close
, a rental of the movie
Puncture
, and the
That's What I Call Music #41
full album, each is only 25 cents.