T-Mobile reportedly gearing up to sell the Google Pixel 3 and 3 XL
7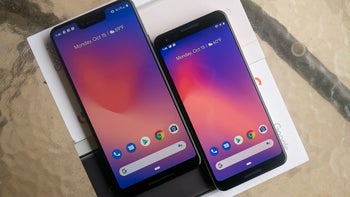 The
Pixel 3 and 3 XL
continue to be a Verizon affair in the United States, as the only other option for customers who wish to purchase either of the two flagships would be to get them unlocked via Google Play Store and pay the outright price.
But that's likely to change as
9to5google
reports a reliable source claims T-Mobile plans to offer the Pixel 3 and Pixel 3 XL very soon. Of course, that's wouldn't be a complete surprise since both phones are already compatible with T-Mobile's network, so the only issue was the Verizon exclusivity.
In related news, the same report mentions Google's upcoming Pixel 3a and 3a XL might be offered by T-Mobile as well. Apparently, the Un-carrier has already begun testing the Pixel 3a and it's quite possible that it will start selling the phone along with the other Pixel phones mentioned earlier.
Google has already confirmed a Pixel-related announcement for May 7, so the
Pixel 3a
and
3a XL
might be revealed as early as next month. Perhaps T-Mobile will wait until after Google's May 7 announcement to start selling the Pixel 3 and possibly the upcoming Pixel 3a/3a XL.