Google's mobile payment service expands to more banks in the United States
1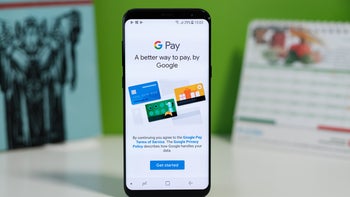 If you're anxious to use Google Pay, but can't because your bank doesn't yet support the mobile payment service, you'll be happy to know that Google is working hard to bring the product to as many consumers as possible. At least in the United States.
We're back with the monthly list of banks and credit unions that are about to receive Google Pay support, and this time there are only 15 of them. If your bank is among them, but you still can't use the service, then give a few days. Without further ado, here is the full list of banks and financial institutions that should now offer Google Pay support:
American State Bank & Trust Company, Commercial Bank, Community First Bank of Indiana, First National Bank of Paragould, Generations Bank (AR), Generations Bank (NY), Greensboro Municipal Federal Credit Union, Harvard State Bank, Heartland State Bank, Minnesota National Bank, People's Bank of Commerce, PrimeWay Federal Credit Union, Spring Bank, Tampa State Bank, Walden Savings Bank, and Zellco Federal Credit Union.
To find out if your bank or card works for in-store purchases with Google Pay on your phone, you should check out the full list from the service's support site.