Google Maps Go beta now available in the US on some non-Go Android phones
1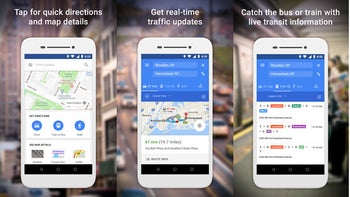 Google is making the Android Go version of Maps available to even more users.
Two months ago
the app was released in some countries, but it wasn't compatible with too many Android smartphones and certainly, no no-Go Android handset was supported.
Starting today, Google has decided to expand the availability of the
Maps Go
to more territories, even though the application is still in beta. More importantly, the app is now compatible with many non-Go Android smartphones, although we don't have a list of all supported devices, so you'll have to try it out for yourself.
If you're located in the United States, you can give it a go since Maps Go has just popped up in the Google Play Store. Also, the app seems to be available in other countries all over the world, which suggests Google plans to make the beta program available worldwide.
Keep in mind that you'll have to join the beta testing group before downloading Google Maps Go, but once you do that you shouldn't have any issues installing it if your smartphone supports the app.