Google Election Center encourages you to vote
1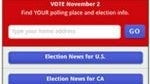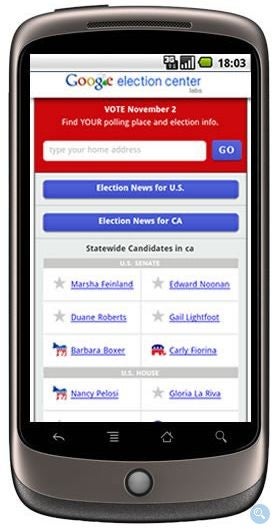 Here's a call to attention for all tech-savvy slow-to-vote citizens.
Google
has launched a special election mobile site for
Android
and
iOS
users. So go to 'm.google.com/elections' and vote!
Just in time for the midterm election on Tuesday, November 2nd, the Google Election Center will guide voters to their proper polling location, and keep them updated on election news.
When you enter your home address, the Election Center will also give you information on the candidates in your area, so you can make an informed decision. But where will that info come from? It will be interesting to see if the information is merely peeled from the candidates' campaigns, or if Google has compiled their own descriptions.
We told you recently that a
mobile-only generation
was interfering with preliminary polling data, because polling agencies primarily call home phones. But if more companies follow Google's lead, maybe we can get our voter turnout above the paltry 50% or so from recent years.
source:
Google Mobile Blog