Google Contacts 2.0 released on Android with new UI, lots of tweaks
2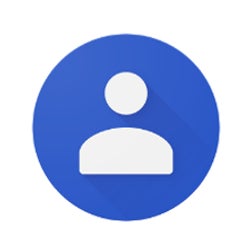 The last major update
Google's Contacts app received dates from last year, but with the upcoming launch of Android O, the Mountain View company thought it's time to refresh the Android app and give it a new look.
The new Contacts 2.0 has been recently released in the Google Play, but an official changelog has yet to be published. The good news is many of the changes included in the update are pretty obvious for anyone using the app on a regular basis.
Contacts 2.0 is all about design, as the app received lots of design enhancements and minor UI tweaks, which should make it more user-friendly. First off, the slide-out menu includes a toggle that allows you to switch between accounts.
The toggle enables users to select which contacts they want to be displayed in the app. Some tweaking to the contact icons has been added too, as they are now smaller to allow more information to be shown on the screen.
A brand new "Move" item is now available for users who want to move contacts to another
Google account
. There's also a new option that allows you to choose which accounts to use when exporting contacts.
As expected, Google made it so that Contacts 2.0 supports Android O's notifications channels. We'll probably get more information on this specific channel once the new version of Android is detailed at Google I/O.