Girls like gadgets after all, taking toasters out of Valentine's day shopping lists advisable
22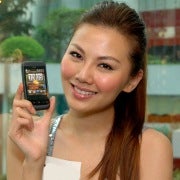 If you belong to the overly observant kind, you might have noticed that most of the people who write here on
PhoneArena
are dudes. And that should come as no surprise as guys tend to be more technologically inclined than girls.
But according to a recent survey conducted by the
Consumer Electronics Association
(or CEA for short),
ladies are increasingly becoming more interested in consumer gadgetry
. The gathered data indicates that 8 out of 10 are now expressing interest in consumer electronic products and 41% of these ladies define themselves as
"very interested"
in consumer electronics. This is an increase of 10% since an identical study was conducted in 2007.
When it comes to spending cash on gadgets, men are still the ones who spend more, but the gap is coming to a close. Over the past 12 months, guys spent about $728 on consumer electronics while ladies spent $61 less, or $667, to be more accurate. Back in 2007, the difference between these two spending estimates stood at about $200.
Interestingly, the study shows that women take part in most purchases of consumer electronic products. Over six out of ten female respondents confirmed that they initiated or were involved in a purchase of such. However, ladies are considerably less likely to claim a product as their own. According to the study, most of them consider consumer electronics as "household" products that can be shared between families and friends. When mobile gadgets are concerned, on the other hand (think smarphones, notebooks, and e-readers), women are more likely than men to claim them as their own.
So guys, keep all that in mind when you are out looking for a Valentine's day gift for your significant other. Perhaps, grabbing a new, shiny smartphone instead of that boring toaster would be a much better idea.