Galaxy S6/S6 edge vs LG G4 vs One M9 vs Xperia Z4: Which one you'd rather have? (poll results)
93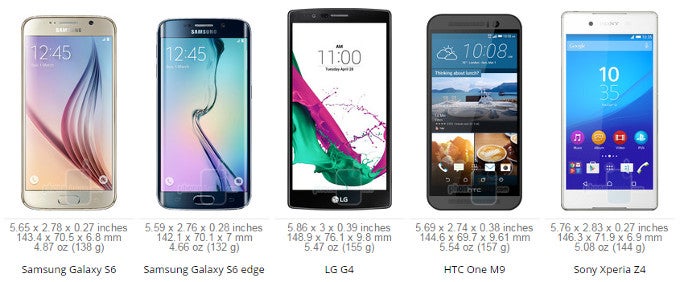 On Monday
, we asked you a very important question: Given the opportunity, which flagship would you rather have? The new Galaxy S6? The extravagant S6 edge? What about the LG G4? Any HTC One M9 or Sony Xperia Z4 takers? The results started flowing in almost instantly.
As it turns out, however, we don't really have a
clear
favorite among our community. Indeed, out of the nearly 5,500 votes, three-fourths were pretty much evenly distributed between three devices, with the remaining fourth being split between two other.
At the helm (26.24%), we've got Samsung's Galaxy S6 edge, and we're not surprised — it's every bit the super high-end flagship the Galaxy S6 is, but comes with a rad, side-sloping display. But the S6 edge isn't the undisputed favorite among poll-takers, for both the Sony Xperia Z4 (25.13%) and the LG G4 (25.07%) received a very similar number of votes. Finishing second-to-last, the Galaxy S6 took 13.69%, while HTC's One M9 grabbed just 9.69%.