Galaxy S6/S6 edge vs LG G4 vs HTC One M9 vs Sony Xperia Z4: Which one you'd rather have?
86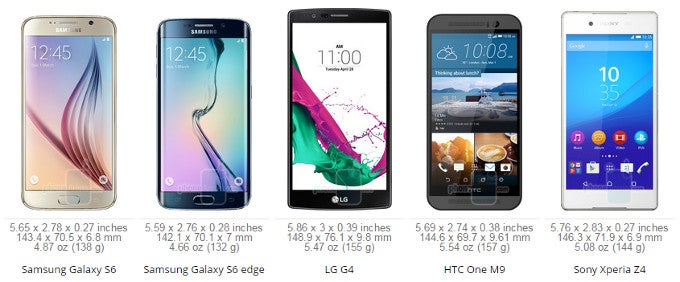 In Android world, the flagship scene has been set for the first half of 2015 – Samsung, LG, HTC, and (arguably) Sony have all now released, or announced the imminent release of, a new flagship. If you've been checking in with us these past two months, you likely know all about them already.
That would mean that you've already formed an opinion on them, too. In fact, you likely have a favorite – whether it's the Galaxy S6/S6 edge, the G4, the One M9, or even the Sony Xperia Z4. To be clear, that last one – the Z4 – was only tentatively included with the rest, seeing as how Sony has made it clear that it's a Japan-exclusive. That said, a Western model under a different name (Xperia Z3+, apparently) is said to be in the works, and it should be an almost exact replica of its forerunner.
So which one do you like best? Let us know by voting below and stopping by the comment section to leave your opinion!
Recommended Stories