First iPad game programmed entirely on an iPad released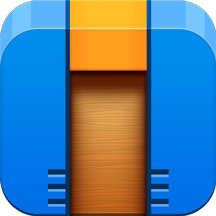 If you thought we live in a post-PC world, you'd be only partially right. For developers, the need of a separate desktop or notebook PC with rich IDE to code apps is a must, so until we bridge that gap we won't truly be fully in post-PC realities. And the first steps have already been taken with an application that was entirely programmed using the iPad and is running on the iPad. No other devices used in the process whatsoever.
The application is a puzzler called Cargo-Bot, and it uses Codea, a programming environment for the iPad.
"Cargo-Bot was developed by Rui Viana using Codea. After creating an initial prototype he spent several months polishing and perfecting his design. The completed Codea project was then imported into the Codea Xcode Template (to be released soon) and published as a native iPad application," the game developer TwoLivesLeft explained.
And if you check out the free game, you'd see that it has all the elements you'd expect of a quality iPad title - retina graphics and nice music, spiced up with some pretty clever levels.