Filmborn arrives for iPhones: a VSCO challenger that brings Kodak and Fuji film looks to your photos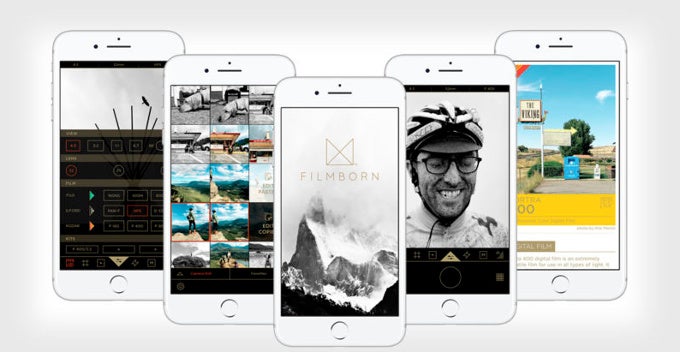 Mastin Labs is one of the more popular Lightroom and Photoshop preset makers for one simple reason: the company is devoted to delivering very precise, film-like look to images via their presets and many feel nostalgic about film color. That is why, it is exciting to see Mastin Labs first attempt at bringing its film emulating presets to mobile via a new app called Filmborn.
Free on the Apple App Store, Filmborn is available for iPhone and iPad, and it gives users access to three black and white films, three Fuji emulating films and three Kodak Portra styles, as well as the option for precise image adjustment via a number of tools. Not just that: Filmborn is not only looking to compete against traditionally strong apps in film emulation like VSCO, it wants to replace the stock camera app altogether. It has two key weapons in this fight: a very convenient exposure and white temperature adjustment by simply swiping on the live viewfinder (up and down to change exposure, left and right to tweak white balance). Additional in-app purchases can enable things like a curves selector and much more.
"At Mastin Labs our goal is not to replace film, but introduce a new generation of photographers of all levels to its beauty and timelessness through true-to-film presets for Lightroom," says Mastin Labs. "Just like Mastin Labs' Adobe Lightroom presets, Filmborn gives photographers the look of genuine film in three steps or less."
All in all, Filmborn seems like a neat new app for those who love film looks and it's definitely recommended. As for the regular user? Well, it might just be a bit too complex with a ton of menus and little in terms of easily available explanation, but if you're willing to spend some more time learning its ins and outs, it might be worth it.