FiLMiC Pro arrives on select Android phones: brings full manual controls for advanced video shooting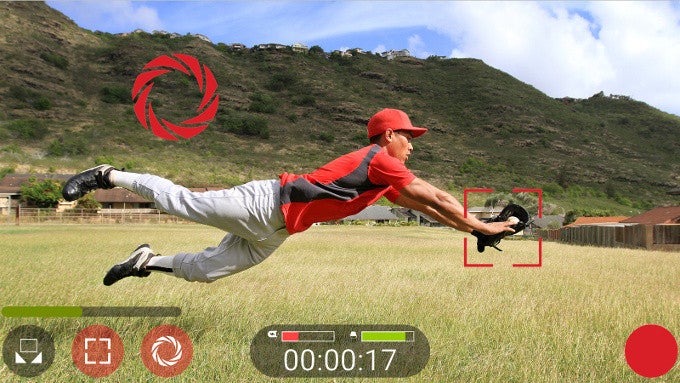 FiLMiC Pro is one of the most popular advanced video recording apps for the iPhone and it is now coming to select Android phones. The Pro in the name is there for a reason, as the app provides fine control over video recording: it allows you to select frame rates of 24, 25 and 30 fps (it also syncs the audio with it), gives you variable speed zoom, and allows you to select a higher bit-rate for your recording to get the most out of your camera.
Along with that, FiLMiC Pro gets full manual controls including manual handle on color temperature, tint, exposure, ISO, shutter speed, and focus.
Full manual ride for video
Naturally, there is a bunch of various resolutions and aspect ratios to film in (in order to achieve that wide, cinematic look). Here are some of the supported aspect ratios: Cinemascope (2.59:1), Super 35 (2.39:1), Letterbox (2.20:1), Super 16 (1.66:1), 16:9 (2K,1080,720, 540), 17:9 Digital Cinema Initiative (2K) and 1:1 Square resolutions for Instagrammers.




The app is optimized for Android 5.0 and later for devices that support the advanced Android Camera 2 API.




It's important to keep in mind that not all Android devices will support the app. Here is a list of compatible devices:




Acer: GT-810

Google: Nexus 6P, Nexus 5, Nexus 9 LTE, Nexus 9, Nexus 6, Nexus 5X

Intel: SurfTab xintron i 7.0, Cloudpad One 7.0

LG: V10, LG G Vista 2, LG G Flex2, LG G4

Nvidia: SHIELD Tablet

Sharp: AQUOS SERIE SHV32, AQUOS Compact SH-02H, AQUOS Xx, AQUOS ZETA SH-01H, AQUOS ZETA SH-03G, AQUOS Xx2 mini

Samsung: Galaxy S6, Galaxy S6

Edge

+, Galaxy Note5, Galaxy S6 Edge

Symphony Teleca: OnePlus2, hudl 2

TCT Mobile Limited (Alcatel): POP2 (4), 9020A