Father's Day 2018 gift guide: Get your pops a techy gift
4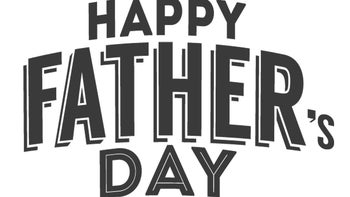 This year's Father's Day is just around the corner, this very Sunday, June 17, and if you haven't got your pops a gift just yet, well, you better hurry because there's not much time left.
Of course, you can probably wing it with a pair of long BBQ tongs, but come on, we are better than that. You are a techy-savvy user and can come up with a way better gift.
While we wouldn't pretend that the list below is in any way extensive or encompassing all types of things you can get for the holiday, it could very well serve as a basis for your belated gift hunting.
Without further ado, as time is very precious, here follow a couple of gift suggestions.
#1: Wireless earbuds

Decently affordable, hip enough, and very useful, wireless earbuds make a great gift. Even if your pops isn't into jogging or fitness in general, the ability to "sign out" from the outside world without the hassle of dangling wires could be viewed as an excellent present.




Our top recommendation?
Apple Airpods
You probably saw that coming, but Apple's
AirPods
are likely the best and most versatile wireless earbuds you can get these days. With a great battery life of up to 5 hours, fast charging (up to 3 hours of playback after a 15-min charging session), dual noise-canceling microphones that filter out background noise during calls, and compatibility with any Bluetooth device you can think of, the AirPods tick all the boxes for truly wireless earbuds. They also bring Siri straight to your ears for easier communication with the smart assistant, but this feature naturally only works when hooked up to an iPhone or an iPad. Also, they are super comfortable and fit any ear, unlike in-ear headphones which are usually a hit or miss endeavor.
Of course, there are many other wireless earbuds available in a multitude of different pricing segment. Should the idea of getting one of these entertain you, we have a trove of other recommendations. You can check them out below:
#2: A smartwatch
Although most adult males would likely prefer a proper mechanical watch by all means, smartwatches are a neat techy alternative that could float the boat of many dads out there. Here are our top picks:
Apple Watch
While the competition is stagnating, Apple is continuing to improve its smartwatch lineup not only with great new hardware, but software as well. This makes its smartwatch lineup an appealing candidate for a right proper Father's Day gift. The latest generation is available in a standalone, SIM card-toting variation that will enable your pops to leave his phone at home and be on his merry way with merely one smart gadget on him. But even an older generation of the wearable gadget should do good, as long as it's not the soon-to-be depreciated first generation.
Samsung Gear S3 Frontier
When it comes to manliness, few could match Samsung's
Gear S3 Frontier
. It's a rugged device, even excessively so, but somehow it would work wonders for folks that are not generally into smartwatches. Unlike the
Apple Watch
, it retains the classical circular shapes of traditional watches, and that's a good thing. The rotating bezel is another feature that would likely feel intuitive to non-techy dads.
#3: A smart speaker

There's little doubt that smart speakers are a large boon for overall user experience, bringing the smarts to just about any home. Of course, there's the whole debacle about privacy, but that's a whole another topic. Anyway, one of these smaller-sized smart speakers would probably make a great gift for any dad, even moreso if they're not into music.




Our top recommendations?
Amazon Echo Dot 2nd Gen
The Amazon Echo Dot 2nd Gen. is a super-affordable smart speaker bringing the not-too-shabby Alexa assistant anywhere you wish. Available for just $39.99 at the time of writing, the Dot would make a decent gift for your pops. If you get two, you can even enjoy a fancy discount - one for moms, one for pops.
Google Home mini
If you're leaning towards the Google/Android camp, the Google Home mini should definitely be on your wishlist. It's small, not very potent when it comes to audio prowess, but would make for a neat and easy way of accessing the
Google Assistant
and controlling your smart connected devices.