Facebook v2.0 Beta update carries along cross-channel messaging support & more
1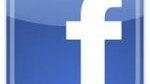 At this point in the game, if you're not a BlackBerry Beta Zone member, then you're missing out of some huge software updates for
Facebook for BlackBerry
that brings forth some exciting new features and functionality.
Today, RIM announced that they've released the
fourth software update
for the beta version of Facebook for BlackBerry v2.0. Naturally, you can expect to see some new goodies and features that further refine the total Facebook experience. Specifically, it features enhanced notifications, enhanced integration with BlackBerry native apps, in-app error reporting, and a new Touch Toolbar that offers quick access to common functions for touchscreen BlackBerry smartphones.
Additionally, the new
cross-channel messaging system
will more than likely be the biggest benefit for long time users because its allows users to share Facebook content across BlackBerry Messaging Applications – such as sending news feeds to things like Twitter, BBM, SMS, and email.
So if you happen to be a member of BlackBerry Beta Zone, you can
download the update right now
, but if you're not, you can always signup for free. So what are you waiting for?
source: RIM
Recommended Stories