BlackBerry sues Facebook for patent infringement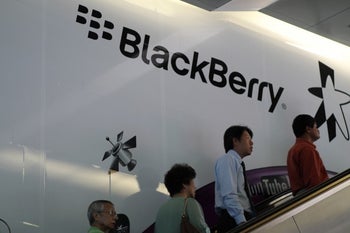 BlackBerry today, filed a lawsuit in Los Angeles accusing social media giant Facebook and its WhatsApp and Instagram apps, of patent infringement. According to the suit, the trio stole features and technology from BlackBerry Messenger. The suit comes after both companies spent "several years in dialogue," according to a BlackBerry spokeswoman by the name of Sarah McKinney.
Facebook Deputy General Counsel Paul Grewal says that the company plans on fighting. Grewal lamented what he called the current state of BlackBerry's messaging business, and added that "having abandoned its efforts to innovate, Blackberry is now looking to tax the innovation of others." The one-time smartphone market leader says that it is trying to collect royalties from companies that need to use BlackBerry's huge collection of 40,000 global patents covering operating systems, networking infrastructure, acoustics, messaging, automotive subsystems, cybersecurity and wireless communications.
"Facebook and its companies developed 'competing applications that improperly used BlackBerry's mobile messaging intellectual property'."We have a strong claim that Facebook has infringed on our intellectual property, and after several years of dialogue, we also have an obligation to our shareholders to pursue appropriate legal remedies."-Sarah McKinney, spokeswoman, BlackBerry
Last year
Qualcomm paid BlackBerry $940 million
after an arbitration panel confirmed that the chip designer owed BlackBerry the money to resolve a battle over royalties. A few months later, BlackBerry collected an undisclosed amount from Florida's Blu Products Inc. in another patent infringement case. And John Chen and crew are still awaiting the outcome of a suit
BlackBerry filed in Delaware against Nokia in February 2017
, related to Nokia's use of 3G and 4G wireless communication technologies on some of its devices.
source:
Reuters