Final ruling from arbitration panel awards BlackBerry $940 million from Qualcomm
13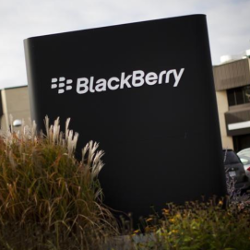 Last month, we told you that
an arbitration panel had awarded BlackBerry a preliminary amount of $814.9 million
from Qualcomm to resolve a dispute over royalties. BlackBerry claimed that Qualcomm failed to cap the amount of royalties that it was paying based on an agreement both sides shook hands over back in 2010. Back then, BlackBerry was still quite a relevant company in the smartphone industry, just one year removed from its peak as King of the Smartphone world. At the time, everyone expected BlackBerry's sales to continue to rise including both Qualcomm and BlackBerry itself.
As a result, the pair reached a deal for BlackBerry to make fixed royalty payments to Qualcomm based on the number of phones BlackBerry sold. Just then, BlackBerry sales were destroyed by both the Apple iPhone and a variety of Android handsets. As BlackBerry sales collapsed, the fixed royalty payments to Qualcomm were becoming too high based on the lower number, and surpassed Qualcomm's royalty cap, which was designed to keep down the cost of using Qualcomm's essential patents.
When BlackBerry and Qualcomm made the original agreement, they decided on using binding arbitration to handle any dispute among the parties. That led to the preliminary decision made last month. Today, a final award was issued by the arbitration panel and BlackBerry is now to be paid $940 million by Qualcomm. The payment must be made on or before May 31st, 2017. That happens to be the same day that the new
BlackBerry KEYone
is launched in the U.S. It sounds like a day for the company to hold a celebration.
source:
BlackBerry