BlackBerry sues Nokia for patent infringement
57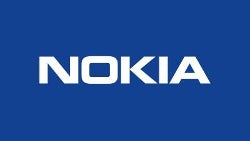 It might be the day after Valentine's Day, but BlackBerry felt compelled to send Nokia a special late Valentine's Day card with a lawsuit attached. The front of the card did not read "This is no list of television shows to binge, but instead it's a list of our patents we feel you infringed." We think it cost $2.99 in the bargain rack at Target. Both Nokia and BlackBerry have a lot in common. Both firms were at one time the leading smartphone manufacturer in the world, and then fell into years of decline.
According to BlackBerry, Nokia products like the Flexi Multiradio base stations, radio network controllers, and Liquid Radio software are using unlicensed patents that belong to BlackBerry. The latter was part of a group that ended up with the patents when it bought Nortel's IP in 2011 for $4.5 billion dollars. Nokia had tried to purchase this intellectual property back in 2009, but Nortel's bankruptcy proceedings got in the way.
Will BlackBerry and Nokia end up getting this worked out in court? Stay tuned to find out!
source: BlackBerry via
Nokia