Facebook announces app redesign that will make your profile picture circular
3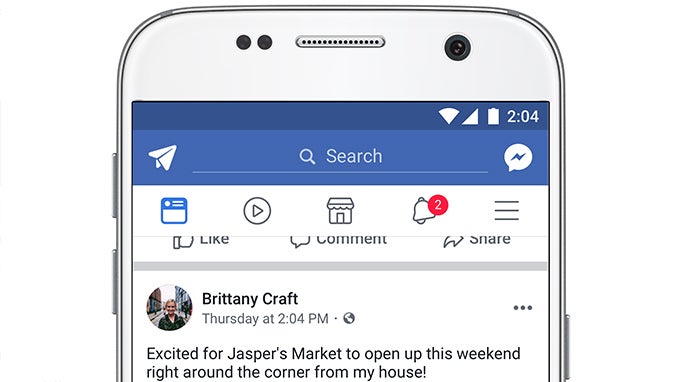 Stop us if you've heard this one before: a major social media announces a redesign of its mobile app that makes profile photos circular. Back in March, it was Twitter, but now (unsurprisingly, given
the company's habit of copying ideas from competitors
), Facebook has also followed suit. Corners are
so
2016, you guys.
But making profile pictures circular (and a bit smaller) isn't the only visual tweak the company is introducing: alongside it, there's an overall shift towards wireframe iconography throughout the app's interface, as well as a change in how post comments look. Namely, Facebook is now employing chat bubbles inside its core app as well, which is intended to make reading comments easier.
Other changes include the ability to see where a link will take you before you tap on it, seeing whose post you're looking at from inside the post, and improved color contrast to improve users' reading experience.
Facebook says the redesign will be rolling out "over the coming weeks," but we can confirm that the new iconography has already started showing up on some of our devices.