Entrepreneur Magazine app can make you the next Trump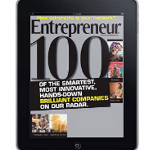 Just the other day, you found out that your neighbor is expanding his business and he has just put up a swimming pool. You ask yourself what does he have that you don't and the answer just might be the new app from Entrepreneur magazine that is available for the Apple iPhone and iPad, Android and the BlackBerry OS.
From the magazine's huge collection of articles on the best way to turn a small germ of an idea into a profit making enterprise, the app will be useful to those who have the plan and the drive, but have no idea how to get to point "B" from "A". The information is customizable based on your needs and articles can be saved within the app for down the road when some particular piece might be of some help to you.
And we have the best news that a budding young Rockerfeller wants to hear-the app is absolutely free across all of the platforms it is available on!
source:
Enrepreneur
via
AndroidCentral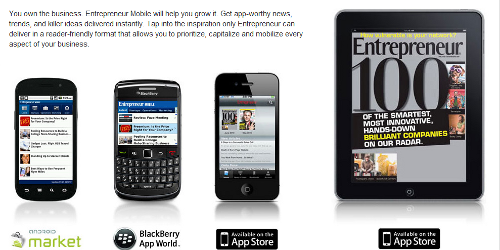 The Entrepreneur app is available for the Apple iPhone and iPad, Android and BlackBerry handsets