Deal: The Huawei Mate 20 Pro, Play Store and all, is only $470 on Amazon
8
We may earn a commission if you make a purchase from the links on this page.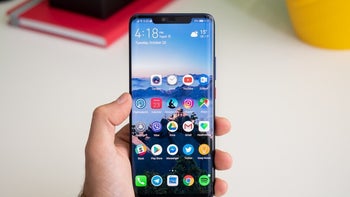 If you've been curious about the hype around Huawei's handsets, this might be the perfect time to pick one up. The latest deal from Amazon brings the price of last year's Mate 20 Pro to just $470, less than half the initial price. And yes, you can still use the Play Store, Gmail, and all the other Google services.
The Mate 20 Pro is approaching two years old at this point, but its hardware is anything but dated. There's the huge 1440p curved AMOLED display, a beefy 4200-mAh battery with 40W fast charging, and a Kirin 980 chipset powerful enough to rival every other flagship. That's not even mentioning the Pixel-rivalling triple-camera setup.
One downside is that it will have limited connectivity on CDMA networks, but it's unlocked and equipped with Bands 2, 3, 4, 5, and 17, so reception on GSM carriers should be fine. At under $470, the Huawei Mate 20 Pro is an incredible bargain. Check out the deal below.