Deal: Get the Fossil Q Founder 2.0 Smartwatch at half price on Amazon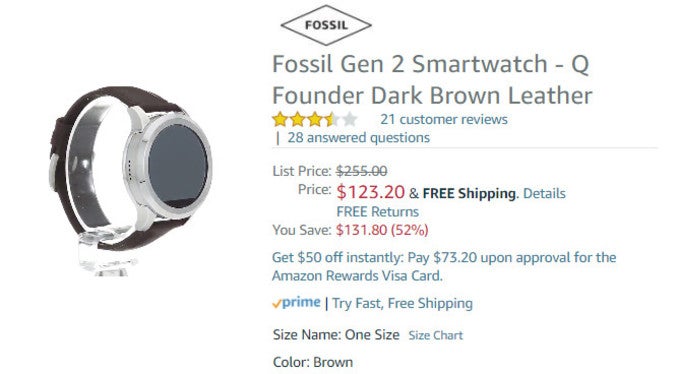 The second-generation
Fossil Q Founder isn't a new smartwatch
, but at least it
got updated to Android Wear 2.0
months ago. That along with the fact that it's now on sale at Amazon for half the price makes it a solid alternative to many other expensive smartwatches with similar specs.
Although the Q Founder 2.0 usually sells for $255 in the United States, Amazon now offers the smartwatch for just $123. Three versions of Fossil's smartwatch are heavily discounted at the retailer and two of them come with Dark Brown Leather and White Silicone wristbands.
The third model which comes with a two-tone stainless steel wristband benefits from an even bigger discount, as Amazon has it up for grabs for $123 although the smartwatch usually sells for $275, so that's 55% off.
It's worth mentioning that the first two
Fossil Q Founder 2.0 Smartwatch
models are in stock, but the third ship in 1-2 days when available, so keep that in mind before ordering one.
Recommended Stories