Deal: Bose QC 35 Series II noise-canceling headphones hit an all-time low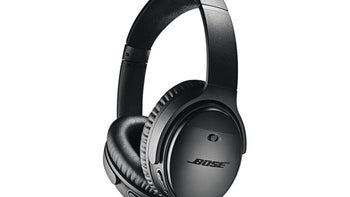 Bose's
QuietComfort 35 Series II
wireless noise-canceling headphones typically sell for $350, around the same price that one would have to pay on its direct rival, Sony's WH-1000XM3 headphones.
If you're in the market for a pair of great noise-canceling headphones, you can consider getting Bose's premium ear speakers since they're now cheaper than ever.
ProElectronics
is now selling a pair of Bose QC 35 Series II headphones on Rakuten for just $264, $86 off MSRP.
However, the $264 price wouldn't make it such a great deal, so why not just use Rakuten's
SAVE15
code for an additional 15% discount. Basically, you'll be able to purchase Bose's headphones for just $225, so you'll save no less than $125 if you decide to go for the deal.
Obviously, you must have a valid Rakuten account to be able to use the
SAVE15
discount code at checkout. It's worth mentioning that at the time of writing, the black and rose gold colors are the only ones still available. Also, you'll be getting 1% cashback if you buy the Bose's noise-canceling headphones.