Deal: Amazon-exclusive LG Stylo 5 gets a decent $80 discount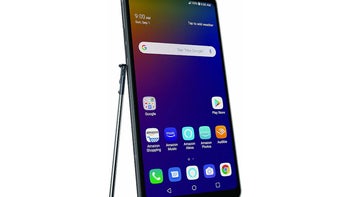 The LG Stylo 5 is available in the US for a few months, so it makes sense for some carriers and retailers to drop its prices from time to time in order to boost its sales. Amazon is selling its
own version of LG Stylo 5
, which comes with Alexa built-in, but it works with most major carriers in the country.
The Amazon-exclusive LG Stylo 5 usually sells for $300, or at least that's what the US retailer claims. Well, it looks like for a limited time Amazon offers a decent $80 discount on the mid-range Android smartphone.
Of course, you'll have to accept the fact that the phone comes with pre-installed Amazon apps, including Amazon Shopping, Amazon Music, and Audible, but you'll have the freedom to choose your carrier since the
LG Stylo 5
is compatible with AT&T, Sprint, T-Mobile and Verizon. Keep in mind though that you might have to contact Sprint for activation on its network.
LG Stylo 5 sets itself apart from other mid-range smartphones thanks to the stylus pen that allows you to operate the phone in different ways. Also, the phone boasts a massive 6.2-inch display with fullHD+ resolution, as well as a decent 1.8GHz octa-core Qualcomm Snapdragon 450 processor, coupled with 3GB RAM.
The phone is powered by a big 3,500 mAh battery and offers both fingerprint ID and face recognition to instantly unlock the phone. Also, here is one tip if you plan to buy one: double press the power button to ask Alexa anything. The voice assistant can play music, check the weather and provide news updates, so it's quite useful.