Dad sues Sprint after son finds porn on phone
63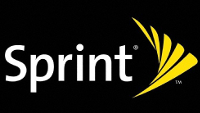 Sprint and Nextel are the defendants in a law suit filed by a father whose son purchased a new phone that already contained pornographic images on the device. The suit was filed in Los Angeles District Court by Arsen Garibyan. Back in October 2011, Garibyan purchased two new handsets from the carrier and both were brand new, each with their own box and instructions.
Once the pair returned home, Garibyan's son picked one of the two boxes, opened it, and started to play games on the unit. According to the filing,
"After a few minutes, (the boy) started asking, 'Daddy, what is this? When Mr. Garibyan looked at the telephone in (his son's) hand, to his shock, horror and disgust, (the child) was looking at pornographic photos and videos contained on one of the newly purchased phones."


Making matters worse, the images were of a male and female who the elder Garibyan recognized as being sales representatives of the Sprint store where he had purchased the phone. According to the complaint, the images included "
...full-body naked as well as genital-focused graphic pictures and videos of the Sprint Nextel sales representatives
." Sprint replied by saying that the phones were purchased at an unnamed retail store that sells Sprint products, and that the employees involved were not Sprint employees. The carrier says it has terminated its relationship with the retailer.
"This incident occurred at a retail store in Pasadena that was selling Sprint products. Sprint does not condone this behavior. The sales representatives allegedly implicated were NOT Sprint employees. We terminated our relationship with this dealer shortly after the incident. Our investigation into this matter continues."
-Sprint statement
This isn't the first time that the images of Sprint reps engaged in sexual activity have been found on a newly purchased phone. According to the new filing, a Georgia woman sued both the mobile operator and retailer Radio Shack after buying a Sprint branded handset for her daughter that contained pornographic images.
source:
LosAngelesDailyNews
via
CNET