T-Mobile's consolation package: $3 billion, 7-year 3G roaming deal, 128 AWS markets
20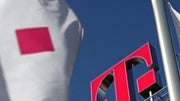 AT&T's attempt to acquire the nation's fourth largest carrier T-Mobile has now
officially come to an end
, and the Deutsch Telekom owned T-Mo is getting a pretty sweet consolation package.
Except for a
cash injection of $3 billion
that will likely go directly for paying off DT's debts, the carrier will enter into a seven-year roaming agreement with AT&T. The UMTS roaming explains why some recent T-Mobile handsets have passed the FCC with 850MHz/1900MHz bands.
T-Mobile says it expects coverage to get a huge boost from 230 million to around 280 million Americans.
Additionally, the smaller carrier will get
128 AWS markets
, and that includes 12 of the 20 biggest metros: Los Angeles, Dallas, Houston, Atlanta, Washington, Boston, San Francisco, Phoenix, San Diego, Denver, Baltimore and Seattle. Now, it suddenly seems like T-Mobile is looking in pretty good shape, doesn't it?
Recommended Stories