Could the HTC EVO Shift 4G be the HTC Knight?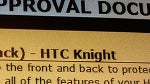 As we
reported
yesterday, HTC had reportedly requested the title "EVO Shift 4G" for a trademark to be used on a new device. But what model would it be applied to? Speculation is rampant that the phone in mind is the HTC Knight, heading for a January 6th, 2011 launch on Sprint..
The HTC Knight is a scaled down version of the EVO 4G with a 4 row side sliding landscape oriented QWERTY keyboard, a larger battery, but without the front-facing camera that makes video calls possible. And while it looks like the pin-dropping network will be adding this model to its lineup, another story reveals what feature Sprint will not be selling.
This story revolves around the Google Nexus S, revealed yesterday at the Web 2.0 summit meeting by Google CEO Eric Schmidt. The unit in the video had a concave design on front which is somewhat different than what you would see on your typical touchscreen model. Apparently, the word is that Samsung had been shopping around this design with research that showed that the curved screen led to a more responsive touchscreen. Samsung had sold the line of curved displays to Sprint, who wanted it out in time for this holiday shopping season. Unfortunately, Samsung could not deliver enough supply, in a scenario eerily reminiscent of the problems the Korean manufacturer had with its Super AMOLED screens earlier this year, which led to some models like the HTC Droid Incredible
switching to Sony's Super LCD display
.
With Sprint pulling back from using Samsung's curved display, it now appears that the Google Nexus S will be the first to market with this screen, another new technology in a smartphone market that keeps coming up with new ways to improve the product.
source:
EngadgetMobile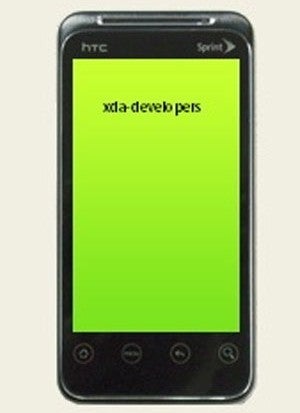 Picture of the HTC Knight courtesy of Xda-developers
Recommended Stories