Company behind 'Draw Something' could be sold for $200 million
4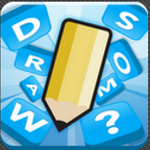 Zynga, the company that bought
Alec Baldwin's favorite runway pastime
Words with Friends
developerNew Toy for $50 million in December 2010 now has its eyes on OMGPOP. The former dating-gaming app company is the owner of one of the hottest properties on smartphones today,
Draw Something
. This is a Pictionary inspired game that can be played against one friend at a time in different parts of the world and currently has an inventory of 900 things to draw. Talk is that
Zynga will pay $150 million to $200 million for OMGPOP
with Japanese firms DeNA and GREE also interested.
Draw Something has exceeded 30 million downloads and is actively used by half of those users on a daily basis. 2 billion drawings have been made and
2,000 to 3,000 drawings are exchanged per second
. According to OMGPOP, more than 1 million users are added daily and the app generates revenue in the low six figures a day from upgrades and in-app payments. There is an ad-supported free version and an ad-free download that costs 99 cents. Draw Something is available for both Android and iOS and OMGPOP says it is the the number one free app, number one paid app and the number one word game in over 80 countries and the cash flow is growing by the minute.
A success story like that is what drives developers to keep searching for the one app that will make them fabulously wealthy.
source:
GigaOM