Circle your calendar; Google I/O to take place on May 17th, May 18th and May 19th at Shoreline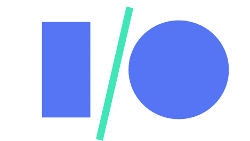 Google sent out a tweet today that led developers on a scavenger hunt that revealed clues about the date and location for the 2017 Google I/O developer event. The bottom line is that based on the puzzles that Google had developers solve, Google I/O will take place May 17th, 18th and 19th at the Shoreline Amphitheater in Google's back yard in Mountain View, California. That is where last year's Google I/O was held.
The Google I/O website has been updated and is now called Google I/O 2017, but the site doesn't offer any information about the upcoming event. Next step will be opening up the site for registrations. Last year, this took place in March. Only a small number of those who register will end up getting to attend. Tickets for last year's Google I/O were priced at $900 while teachers were charged $300.
Last year,
Google I/O introduced a number of new features
including conversational Google Assistant, messaging assistant Allo, VR platform Daydream and more. This year's I/O should also unveil some exciting new applications and features. If you plan on going this year, keep checking in for information about registering for the event. Remember, those who end up attending Google I/O have to be selected from the large number of hopefuls who have registered their commitment to attend.
source:
Google
via
AndroidPolice