Check out this amazing 240fps slow-mo of a hummingbird shot with the Nexus 6P
40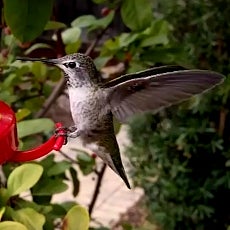 Google's new
Nexus 5X
and
6P
come with a unique 12.3 MP camera, likely with a Sony IMX377 sensor meant for digital compact cameras and camcorders, to which the manufacturers added laser autofocus technology, like on some LG handsets. Google extolled the virtues of this new sensor, claiming that the selling point are its huge 1.55 micron pixels, collecting much more light than the previous Nexus gear.
Thanks to the new sensor, the Nexus 5X and 6P are able to deliver 4K video recording (of course), as well as slow-
motion
video capture, it's just that the 5X will do it at 120 frames per second, while the 6P can do 240 fps slow-mo. Along with HDR+ and the new photo album and Camera app shenannigans, the new phones might finally bring the Nexus line in sync with the best mobile cameras out there.
Don't believe the specs or the
DxOMark rankings
? Well, check out this slow-mo video shot with 240fps on the Nexus 6P, straight from Google's Dave Burke G+ account. The hummingbird might have been chosen as a subject by no accident, as its wings flap more than 50 times per second to keep the little critter still in the air while gorging on nectar, so the slow-mo video shows the whole process in a way the human eye can't see.