New Candy Crush Saga game coming to Android and iOS devices on October 11
4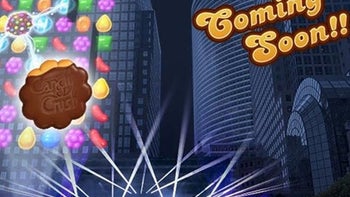 King, the king of match-3 puzzle games, is back with yet another
Candy Crush game
, which will make its debut on Android and iOS devices on October 11. The developer announced Candy Crush Friends Saga, its latest title in the popular Candy Crush series, will introduce 3D characters and much sweeter candies.
According to King's Chief Creative Offices, Sebastian Knutsson, hardcore Candy Crush fans will find that the new game offers them a more in-depth gameplay experience.
We've added unique features and a new layer of strategy and depth to the game that will take players on an epic journey through the colorful Candy Kingdom as they have never experienced before. For those who loved playing Candy Crush Saga the first time, you have to try this new game - you will really love it.
Unlike previous titles, the upcoming Candy Crush Friends Saga promises a deeper connection between players and their favorite characters, which will help them take on different challenges during their adventures throughout the
Candy Kingdom
.
Naturally, the game will be available for free, but we can safely assume Candy Crush Friends Saga will feature optional in-app purchases.