C-Spire Wireless gets the Sony Ericsson Xperia PLAY for $49.99
1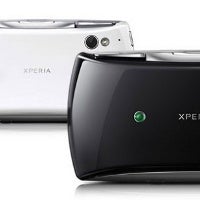 C-Spire Wireless
continues making it into the headlines after it boggled our minds by offering the iPhone 4S. Now, the regional carrier has another juicy offer - the Sony Ericsson Xperia PLAY for $49.99. You arrive at the affordable price tag after a mail-in rebate and after signing a two-year agreement with the carrier. The Xperia PLAY, first offered stateside by Verizon Wireless, might be a bit late to arrive on C-Spire, but it's still unmathced with its slide-out gamepad.
It's also the first
PlayStation-certified
handset with a limited yet growing selection of apps. There are seven apps on the C-Spire-bound Xperia PLAY: Madden NFL 11, Bruce Lee Dragon Warrior, Asphalt 6: Adrenaline, The Sims 3, Star Battalion, Crash Bandicoot and Tetris.
Now, this might turn out to be a good gift for the gamer on the go, so let's freshen up your mind about the specs of the Xperia PLAY. The handset comes with a 4-inch display with a resolution of 480x854 pixels, a 1GHz Snapdragon SII chip with Adreno 205 graphics and a 5-megapixel rear camera. The handset runs on Android
2.3
.5 Gingerbread.
C Spire Wireless and Sony Ericsson Move Mobile Gaming Experience into the Fast Lane with the Xperia™ PLAY Smartphone
World's First PlayStation® Certified Smartphone Marries PlayStation®-Quality Gaming Experience With Latest Android Touchscreen Smartphone Technology On Nation's First Personalized Network
RIDGELAND, Miss.--(BUSINESS WIRE)--C Spire Wireless, the only U.S. wireless provider that offers consumers a full suite of personalized wireless services, is celebrating the holiday season with the introduction of the perfect personalized gift for the gamer in the family – the Sony Ericsson Xperia™ PLAY Android™ touchscreen smartphone.
"The popularity of the Xperia™ PLAY coupled with the dependability, reliability and coverage of the C Spire network make this a must-have gift for the serious gamer."
The Xperia™ PLAY combines the popularity of PlayStation® Certified gaming with all the advanced features, apps and capabilities of an Android touchscreen smartphone to create the ultimate gaming and mobile broadband experience.
Powered by the Android™ 2.3 Gingerbread mobile operating system, the device comes pre-loaded with seven game titles, including Madden NFL 11 (EA Sports), Bruce Lee Dragon Warrior (Digital Legends), Asphalt 6:Adrenaline (Gameloft), The Sims™ 3 (EA), Star Battalion (Gameloft), Crash Bandicoot® (Sony PlayStation®) and Tetris® .
C Spire and Sony Ericsson also are teaming up to offer purchasers of the device another five free games for download from the EA Games mobile website until January 15, 2012, including Need for Speed™ Hot Pursuit, Need for Speed™ Shift, Battlefield: Bad Company™ 2, Dead Space™ and FIFA 12.
"As a company committed to offering the ultimate personalized wireless experience, we're pleased to carry the Xperia™ PLAY," said Kevin Hankins, chief operating officer for C Spire Wireless. "The Xperia™ PLAY's immersive gaming experience, ever-growing list of optimized games, sleek design and seamless integration with the latest Android touchscreen smartphone technology makes this a perfect gift for the holiday season."
"This strategic partnership with C Spire will help us meet growing consumer demand for the Xperia™ PLAY by making the advanced gaming and mobile communications device more widely available," said Peter Farmer, head of North America marketing for Sony Ericsson. "The popularity of the Xperia™ PLAY coupled with the dependability, reliability and coverage of the C Spire network make this a must-have gift for the serious gamer."
Customers can easily expand their video game library with more than 150 game titles optimized on the Xperia™ PLAY and available for download and purchase through the Android™ Market. Users can easily transform their smartphone into the ultimate mobile gaming device with the slide out game pad revealing a directional keypad, dual analog touch joystick, two shoulder buttons and the four iconic PlayStation® symbol keys: circle, X, square and triangle.
Additional Features
4-inch multi-touch 480x854 screen display, up to 60 frames per second graphics, stereo speakers
1 GHz Qualcomm® Snapdragon® II processor with Adreno 205 GPU
5 Megapixel rear-facing camera with auto focus and dual-LED flash
VGA forward-facing camera with video recording, chat capabilities and still shots
Built-in support for Google Mobile Services including Google Maps™, Gmail™ web-based email service, Google Talk™ instant messaging service, Google Search™ and YouTube™ user-generated content website
Mobile hotspot - share 3G connection with up to five Wi-Fi enabled devices
Pricing and Availability
The Sony Ericsson Xperia™ PLAY is available online at www.cspire.com, in all retail stores and through its telesales group at 1-855-277- 4734 beginning today for $49.99 after a $50 reward card and a new two-year customer agreement with data.
Go to www.cspire.com for more information about C Spire's holiday offers, personalized wireless services, devices, plans and more.