By the end of 2017, Apple Pay should be running in Sweden, Finland, UAE and Denmark?
4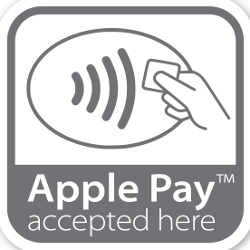 Since Apple does get a small percentage out of each credit card transaction that is paid for using mobile payment service Apple Pay, this provides the company with the easiest money that it will ever make. On Tuesday, Apple held a conference call
after reporting that it had topped estimates during its fiscal Q3 report
by announcing that it had sold 41.3 million units iPhone units during the third fiscal quarter. During the call, Apple CFO Luca Maestri said that sometime before the end of the fourth fiscal quarter, Apple will offer Apple Pay to iPhone users in Sweden, Finland, Denmark and the UAE.
Apple has yet to refer to Apple Pay on its regional pages in those aforementioned countries. That most likely means that Apple is still in the middle of negotiating with banks and other financial institutions in these specific regions. Apple receives .15% of each credit card purchase that involves Apple Pay. That means that the tech titan receives 15 cents for each $100 credit card transaction that uses the mobile transaction feature. You can imagine how that adds up over the course of a day.
One country not on the list is Germany. While that would be a huge market for Apple to capture, it appears that banks in the country are not quite ready to hand over these small transaction fees to Apple. Speaking of fees, more are coming Apple's way with iOS 11, which should launch as soon as September. The new iOS build will allow users to send money via a debit card to others who employ iOS. Funds can be sent through a credit card for 3% of the transaction amount. The money will show up on an
Apple Pay Cash
card where it can be used on online or inside physical Apple Stores, or get transferred to a bank account.
If Sweden, Finland, UAE and Denmark are added to Apple Pay by the end of the year, it will bring the total number of countries supporting the service to 20 as 2017 comes to a close. Apple Pay debuted in 2014. There are many more countries that can be added to Apple Pay in the near future.
source:
ApplePay
via
AppleInsider