Apple barely tops iPhone sales forecast for fiscal Q3; shares hit record high after hours
99+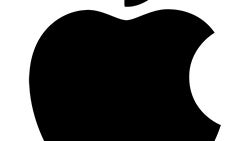 Apple this afternoon, reported sales of 41.03 million units of the Apple iPhone for the company's fiscal third quarter. That narrowly beat Wall Street expectations of 40.7 million handsets forecast to be sold during the period. Year-over-year, the sale of iPhone units rose 2% for the fiscal third quarter, 3% if comparing revenue. On a sequential basis, 19% fewer iPhone units were sold during the fiscal third quarter compared to the fiscal second quarter. On a revenue basis, sequential sales declined 25%.
Adjusted earnings per share for the entire company rose to $1.67, which topped the Wall Street consensus forecast of $1.57 a share. At $45.4 billion in revenue, Apple beat the $44.89 billion top line figure that brokerage firms were expecting.
Giving out some clues about the 10th anniversary iPhone dubbed the
Apple iPhone 8
, the company predicts overall corporate sales of $49 billion to $52 billion for the fiscal fourth quarter, which could include a small portion of iPhone 8 sales. In addition, during the same period Apple expects to see its profit margins in a range between 37.5% and 38%. That would be below the 38.3% predicted by Wall Street analysts.
The iPad had a very good three month period. Apple recorded shipments of 11.42 million iPad slates that were shipped during the fiscal third quarter, a 26% increase over the previous year's 9.02 million shipments. On a sequential basis, the iPad saw both its revenue and the number of units shipped both rising 28% from the fiscal second quarter to the fiscal third quarter. The
others
section, which includes sales of Apple TV, Apple Watch, Beats products, iPod and Apple-branded and third-party accessories, saw its revenue rise 23% year-over-year.
For the current fiscal fourth quarter, Apple forecasts the following:
Revenue between $49 billion and $52 billion.
Gross margin between 37.5 percent and 38 percent.
Operating expenses between $6.7 billion and $6.8 billion.
Other income/(expense) of $500 million.
Tax rate of 25.5 percent.
Apple's shares have responded by rising after hours by more than 5% to over $157, a new record for Apple. The company now has the largest cash hoard in history numbering $261.5 billion, and voted a dividend of 63 cents for each common share holder. The payment will be made on August 17th to holders of record as of the close on August 14th.
The latest on the
Apple iPhone 8
states that the device is expected to come with an OLED panel, and possibly use face recognition to unlock the device and to verify information. The phone could cost as much as $1,200, and should feature an edge-to-edge display.
"We reported unit and revenue growth in all our product categories in the June quarter, driving 17 percent growth in earnings per share. We also returned $11.7 billion to investors during the quarter, bringing cumulative capital returns under our program to almost $223 billion."-Luca Maestri, CFO, Apple
source: Apple