Buzz before the earnings report says BlackBerry is on the rebound
3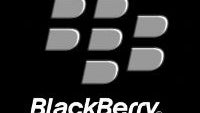 On Friday, BlackBerry is expected to report its earnings for its first fiscal quarter of 2013, which actually runs from early March to June 2nd. This is the first fiscal quarter with BlackBerry 10 in widespread release, and the early reports are pretty positive. In fact, it looks as though BlackBerry may be on the rebound.
So far, BlackBerry stock is up 25% in this calendar year, and some analysts are raising price targets for the company. Morgan Stanley analyst Ehud Gelblum is one who has raised his price target, and writes about BlackBerry:
We expect BlackBerry to show signs of slowly rebuilding the brand, in a slow but steady two steps forward, one step back fashion. We expect bullish strong BB10 shipments to slightly outweigh weaker BB7 units and the lack of proof of BB10 sell-thru tilting the risk / reward positive given the sky-high short interest without yet conclusively determining the LT fate of the company.
It's not exactly a ringing endorsement, but forward progress is forward progress; and, it's about as good of news BlackBerry has gotten in a while. Gelblum has also upped his prediction for BlackBerry 10 devices sold in fiscal Q1 from 3 million to 3.5 million.
It's a long road ahead for BlackBerry, but even news like this is a step up from the "who's going to buy-out BlackBerry" talk from the past year or so.