Bose sues Beats, noise cancelation patents at issue
47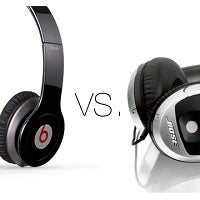 Apple has not
taken Beats Electronics under its wing just yet
, the parties involved are just waiting on the regulators to give the green light for the merger.
Beats Audio will be Apple's most expensive acquisition to-date, and depending on this latest development, it could be more expensive still. Part of Beats' attractiveness was not its music streaming service, competent as it is, but also its profitable headphones business.
That is where Bose comes into the picture. Bose is arguably the standard by which all others are measured when it comes to audio technology and quality. Bolstering that technology is a portfolio of patents, and on Friday, Bose filed a lawsuit against Beats claiming infringement of five noise cancelation patents in use with Beats' Studio and Studio Wireless line of headphones.
Bose also filed a complaint with the International Trade Commission with the aim of stopping the importation of Beats noise cancelation headphones to the United States. "We are committed to protection our investment, protecting our customers, and defending the patents we own," according to a Bose representative.
The patents in question are tied to well-known "active noise reduction" technology, a feature that has been in use with Bose headsets since the 1980s in military applications and made it to the consumer market in 2000.
Assuming that litigation on this issue moves forward along with the acquisition of Beats by Apple, this would add to the patent drama that the latter is already embroiled in with Samsung.
source:
Reuters