BlackBerry's market share in its backyard slips to 15%
18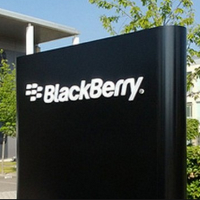 Based on a new report from comScore that focuses on Canada, BlackBerry's market share in its backyard slipped 25% last year. In December 2012, the troubled manufacturer, which has its headquarters in Waterloo, still had 20% of the smartphone market in the country. A year later, that slice of the pie has declined to 15%. During that same time period, Android increased its share in Canada by 10% and, iOS saw its hold in Canada rise 5%. Android now has 44% of the Canadian market, with iOS at 37%. Windows Phone remained flat at 2%.
While Android has the lead in the country, iOS takes over when you look at the market share of those in Canada sporting a smartphone and a tablet. Canadians with both devices favor iOS (55%), followed by Android (37%), and BlackBerry (10%).
Not surprisingly, smartphone ownership in Canada tends to lean toward the young and affluent. Smartphone penetration in Canada hit the 75% mark last December as opposed to the 62% reached in December 2012. The total number of mobile subscribers in the country rose 5% last year and now numbers more than 23 million Canadians.
So what are all of those Canadians doing with their mobile devices? Watching video, apparently. The number of Canadians using their mobile phone or tablet to view movies or television shows rose 33% last December, from the year before.
source:
comScore
via
MobileSyrup