BlackBerry denies sending a letter to AT&T and Verizon confirming end of BlackBerry 10 production
50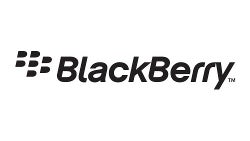 Just yesterday we told you how a memo distributed in the Senate to Administrative Managers, Chief Clerks, and System Administrators revealed that
BlackBerry handsets were being phased out in this legislative body
. According to the memo, the decision was made because "BlackBerry informed Verizon and AT&T that production of all BlackBerry OS 10 devices (Q10, Z10, Z30, Passport, and Classic) has been discontinued." The only problem is that today, BlackBerry denied that such a letter was ever sent to the two carriers.
BlackBerry issued a statement to
Crackberry
today in which the manufacturer says it has informed its carrier partners in the U.S. that only the
BlackBerry Classic
's "manufacturing cycle" has been halted. The company added that it is prepping BlackBerry 10.3.3 for its release next month. The firm says that its cross-platform model calls for the production of Android powered handsets even as it continues to support sales of BlackBerry 10 devices.
"The statement about discontinuation of BlackBerry 10 at AT&T and Verizon is incorrect.

BlackBerry's device strategy is based on a cross-platform model where we'll continue to support our BlackBerry 10 platform while expanding our device offering to include Android-based devices. We are focused on software updates for BlackBerry 10, with version 10.3.3 scheduled for next month, and a second update to follow next year.

Similar to many other device makers, we are changing the lineup of smartphones as we innovate and advance our portfolio. And, we are updating our smartphone lineup with state of the art devices. As part of this, and after many successful years in the market, we have informed our US carriers that the manufacturing cycle of only our BlackBerry Classic will cease. However, we have informed our customers to check with their respective carrier for device availability or purchase Classic unlocked online. We continue to actively support sales of our BlackBerry 10 smartphones to customers in most markets. And for customers choosing our Android device as their next smartphone, there will be a seamless transition without any compromise to the security of their mobile platform or operations.

We believe that being truly cross platform – which includes support for BB10, Android, iOS and Windows Phone – will allow us to best serve our customers across the world."-BlackBerry statement
Regardless of whether the company sent the letter or not, the Senate is down to its last 600 BlackBerry 10 units and once they are gone, staffers will have to switch to iOS or Android when they want to upgrade their phone. Those working in the Senate can swap their BlackBerry handset right now for the 16GB
Apple iPhone SE
or the
Samsung Galaxy S6
.
source:
Crackberry
Recommended Stories