On the runup to their Black Friday 2019 deals, Amazon and Walmart undercut Apple's Watch price
We may earn a commission if you make a purchase from the links on this page.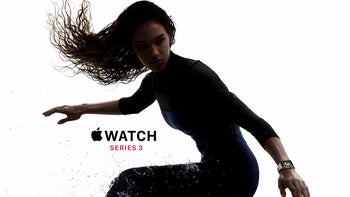 The Black Friday 2019 deals are coming in full in November, but Amazon is already discounting the
Apple Watch Series 3
down, even lower than its new $199 price that Apple tagged when it introduced the
Series 5
.
The discount brings the price to $189, one of the lowest we've seen for the Watch, and it might not sound like much, but if you are in the market for the most popular wearable out there, ten bucks are ten bucks with free shipping and such.
We at PhoneArena are keeping careful track of all the Prime Day Sales, both at Amazon and elsewhere. You only have to check out our deal hub for the best deals to find what you need!
Granted, the lowest we've seen for the Series 3 was again from Amazon, during its Prime Day event, when it was available for $169 but that was a fleeting one-time deal, while the price cut now seems to be more permanent.
The recent move probably has something to do with clearing inventory given that Apple is already on Series 5 now, as Walmart offers the same deal, but we'll take it, no matter why and where an Apple Watch discount is coming from.