Apple pushes out watchOS 6 for the Series 3 and Series 4 Apple Watch
3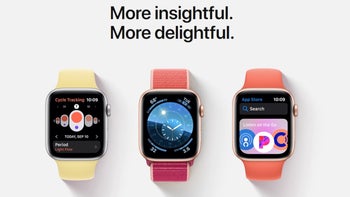 Apple's watchOS 6 has now been released for the Series 3 and Series 4 versions of the Apple Watch. The Series 5 timepiece will launch tomorrow with watchOS 6 pre-installed. Eventually, Apple will disseminate the update to Series 1 and Series 2 models. The update will add a large number of new watch faces and an independent App Store. Developers will be building versions of their apps that work directly with the Apple Watch. Apple is adding versions of Audiobooks, Voice Memos, and Calculator to the operating system that will run as native Watch apps.
The latest build of Apple's smartwatch operating system also features a Taptic Chime that will allow an Apple Watch to ring on the hour; at the same time, wearers will receive a gentle vibration. Those who actually use the Apple Watch to track their physical activities will be able to see whether they are more or less active over a period of 90 days to as long as a full year. This new feature, called Trends, will also show pace speeds and cardio fitness stats over the same time periods. Speaking of health, watchOS 6 will now help protect users' hearing by producing a loudness warning when there is noise nearby registering 80 decibels or more. And Apple Watch wearers of the female persuasion can now track their menstrual cycles.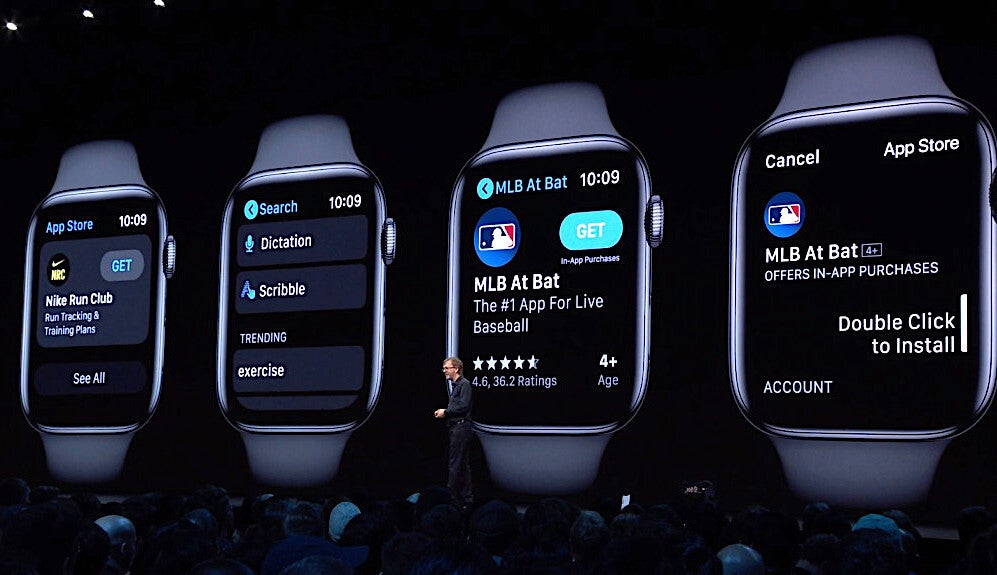 Apple's watchOS 6 runs independent apps and gives the Apple Watch its own App Store
To download watchOS 6, open the dedicated Watch app on your iPhone and go to
Settings
>
General
>
Software update
. But first, you need to make sure that the battery on your watch is charged to at least 50%. You still will need to put the timepiece on the charger, and keep it near your iPhone during the updating process. You can learn about all the changes that come with watchOS 6 right
here
.