Best value-for-money smartphones
33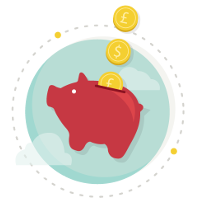 The Samsung Galaxy S5, the Apple iPhone 5s, the HTC One M8, the Sony Xperia Z2 -- the average smartphone buyer is well aware of all of these. And how could he or she not? After all, these are currently on the bleeding edge of technology, and, arguably, offer the best there is in terms of extra features and perks. But while a healthy portion of the consumer base is still only interested in what the very latest flagships have to offer, it wouldn't be unfair to say that a growing number of people is out there, hunting for a bargain.
But "a bargain" just two years ago usually meant settling for a palpably inferior user experience, including limited performance and poor build quality. Looking at what the industry has to offer today, it's hard to argue against the overwhelming change that has taken place in this particular regard. We now have smartphones that offer a true no-compromise user experience, but come bearing a price tag that reads half what the Galaxy S5's or the iPhone 5s' does. Of course, a true bargain hunter knows that timing and patience are imperative to getting the best deal, so holding out for sales promotions, or making the effort to order from overseas e-commerce websites, in some cases, will save you even more.
We picked eight devices that we believe offer an extraordinary bang for your buck, and while this list is not a hundred percent conclusive (especially when you consider the various regional discrepancies in pricing and availability), they do happen to deliver on their promise of a great bargain almost universally. Check them out!
N.B.! Phones arranged in no particular order.