Best new Android and iPhone games (February 9th – February 15th)
5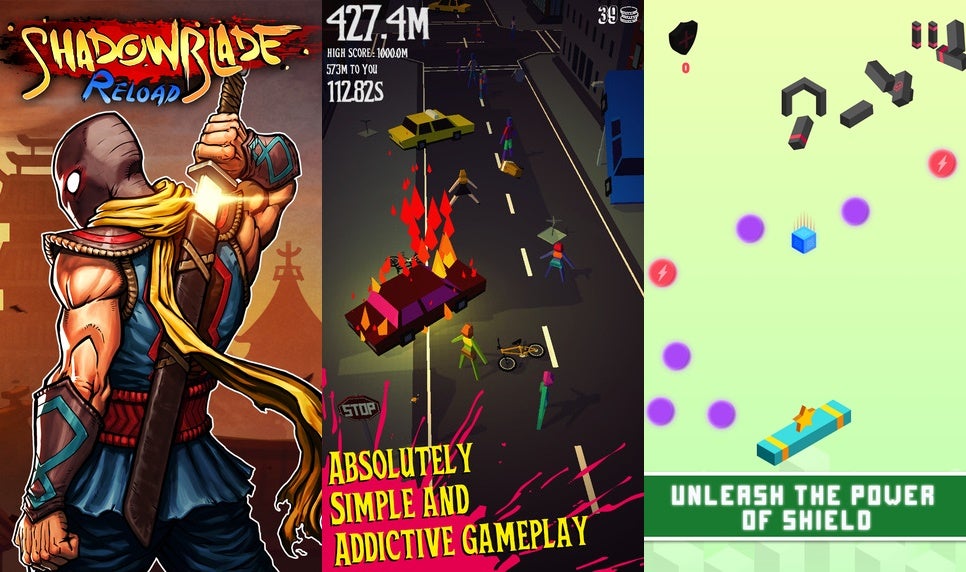 With one more week behind our back, it's time to take a look at the best new Android and iPhone games that have arrived.
The big news this week is definitely the launch of Final Fantasy IX on both Android and iOS. The Japanese RPG arrives in its refreshed version, featuring enhancements such as a higher-resolution graphics, new achievements, and an auto-save system. Another interesting new title is Metal Slug Attack, a great new tower defense game for both Android and iOS.
And then it is an all-iPhone party: most of the good new games this week were released for iOS first and so far only, but are definitely worth a look, from the clever puzzlers to a new first-person shooter Overclock.
With no further ado, here are the best new Android and iPhone games for the middle of February 2016.
Final Fantasy IX
Price: $17
Genre: jRPG
An enhanced version of Final Fantasy IX, the game that Square Enix launched on the original Sony PlayStation back in 2000, is now available on the iPhone, iPad, and Android devices. The original PlayStation version of Final Fantasy IX is a critically-acclaimed title that many fans of the series consider to be the best Final Fantasy game ever released. In the game, which was largely inspired by the original Final Fantasy game in terms of mechanics, users play the role of young thief Zidane Tribal in her quest to defeat Queen Brahne of Alexandria, who is responsible for starting a war between nations. The refreshed version of the game which landed today for iOS and Android devices features enhancements such as a higher-resolution graphics, new achievements, and an auto-save system.
Metal Slug Attack
Price: Free
Genre: Tower Defense
Metal Slug Attack is a tower defense game with 2D dot-pixel characters who move and battle each other smoothly. The game has different types of missions for all types of players with its "Attack!" game mode, in which players have to free military bases occupied by Morden's Armies, as well as the "P.O.W. Rescue", "Combat School" or "Treasure Hunt" game modes. Collect items throughout your missions, and use them to customize your favorite Units. Make them evolve, level them up or activate their skills by equipping your Units with items.
Tomb of the Mask
Price: Free
Genre: Arcade Labyrinth
Tomb of the Mask is an arcade game, which takes place in an infinite procedurally generated vertical labyrinth. Seeking for adventure you get into a tomb, where you find a strange mask. You wear it and suddenly realize that you can now climb walls - easily and promptly. And that's when all the fun begins.
Overclock FPS
Price: Free
Genre: First-person Shooter
A new first person shooter is quite the event on app stores, and Overclock FPS is one. It features 6 Unique Heroes with special abilities, 6 Multiplayer Maps, tons of weapons and new overclock abilities.
Shadow Blade: Reload
Price: $5
Genre: Action Platformer
Shadow Blade is an action-platformer set in a visually striking world where the ancient teachings of ninjas and samurai clash upon a modern landscape. Sprint through stages littered with traps, slaying enemies along your path without hesitation as Kuro, the blade of shadow.
_Prism
Price: $3
Genre: Puzzler
_PRISM is a visually stunning journey through a microcosmic galaxy. Touch shapes and patterns to unfold sacred geometry and reach the ethereal soul. Each level is a push and pull of cinematic design, mythology, and intuitive touch exploration.
Abzorb
Price: $3
Genre: Puzzler
Abzorb is a tilt game about consuming orbs by getting as close as you can to them without touching. By tilting your mobile device, collect blue orbs as fast as you can while evading the time-stealing reds.
Ys Chronicles II
Price: $5
Genre: jRPG
Ys II -- also known as Ys II: Ancient Ys Vanished – The Final Chapter -- is an action-packed, heroic fantasy JRPG game that immerses you in a beautiful Japanese artistic universe. After defeating Dark Fakt, you (as Adol) must continue your quest to unravel the island's secrets. Use your sword skills, wield new weapons, and for the first time discover magic to free the legendary city of Ys from evil. With your unfailing determination, you must restore hope to a land besieged by demons and weakened by despair.
Memory Palace
Price: $1
Genre: Puzzler
Memory Palace is a minimalistic yet challenging game of concentration, memory and perception. The goal is simple: Memorize as many icons as possible and gradually upgrade your palace. The number of icons to remember increases after every successful attempt, raising the difficulty. Level up to unlock new palaces for your start screen and show them off to your friends! Too busy? Then try playing Against The Clock and be the fastest to memorize 10 random icons in chronological order.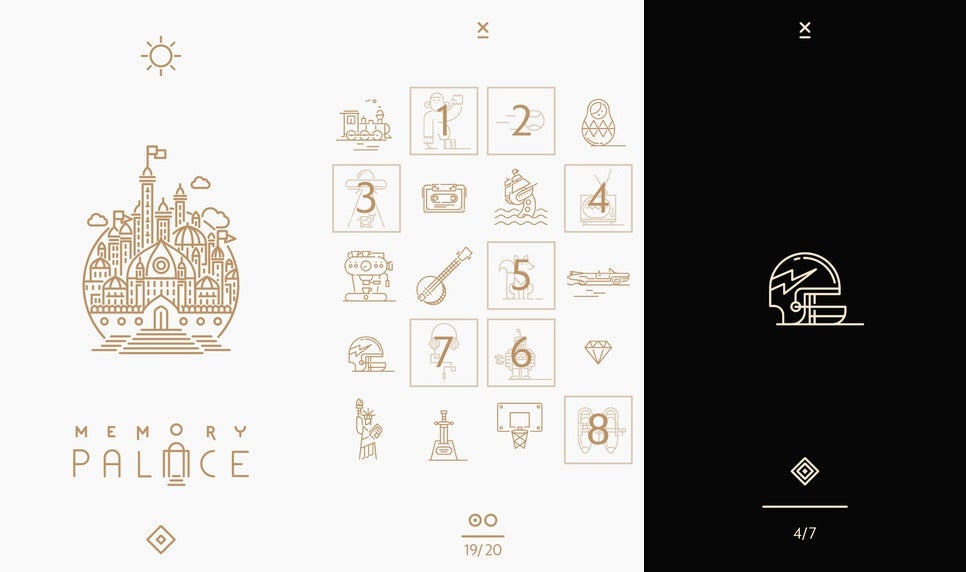 1000m Zombie Escape
Price: Free
Genre: Endless
"Waddle 1000m through a devastated city filled with a rampaging zombie infestation for a slim chance of salvation."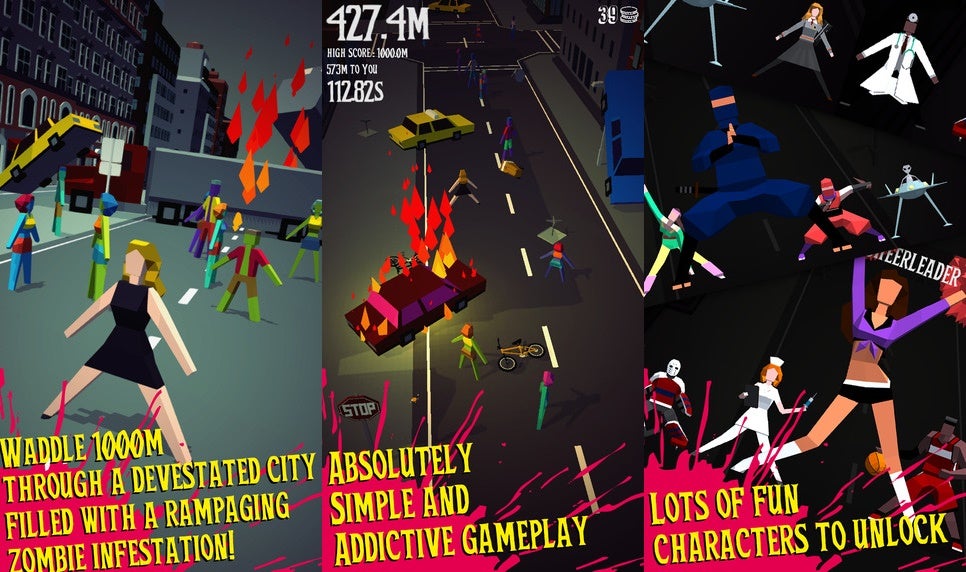 Monument Drop
Price: Free
Genre: Puzzler
Tap to dive and successfully avoid the obstacles! Wait for the right moment and find the perfect timing. Or you'll crash. Inevitably.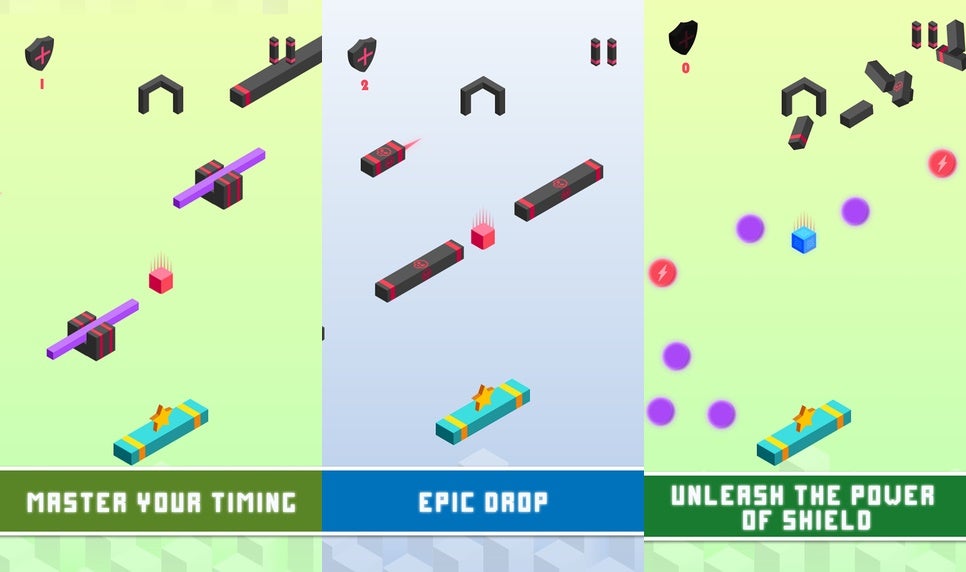 Loop Taxi
Price: Free
Genre: Racing
Pick up passengers as a taxi driver, race your way carefully in traffic and drop off passengers at the next bus stop. The more passengers you transport, the more gold you earn! Experience different cars with various speed and capacity in unique worlds, pick up in game bonuses and try to transport as much passenger as you can. Pay attention to environment and traffic rules, stay away from other vehicles and try not to crash.