Best 2016 smartphones that run stock or near-stock Android
21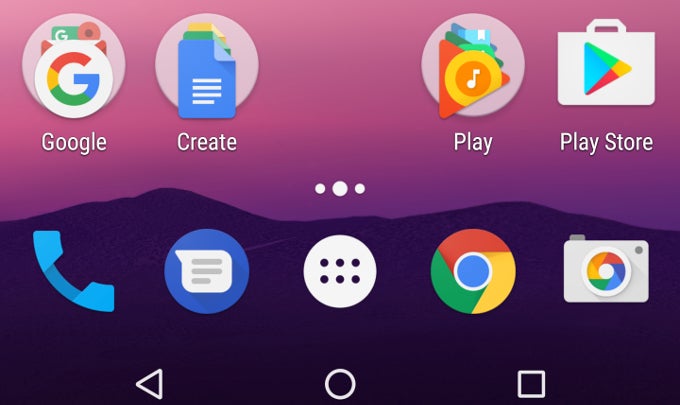 As you probably know, not all Android smartphones are made to be the same. Yes, sure, they all come in different shapes and sizes, and that's pretty evident. They differ a lot in their internal harware as well, as we have a plethora of different processors, memory chips, cameras, and other guts that vary from phone to phone. But Android handsets also differ a lot in software experience.
You've probably heard tales and legends of how "vanilla" (which stands for pure and unmodified) Android performs much better than an Android-based UI, which has been modified to oblivion and back. And, in most cases, these stories are correct. When manufacturers add features on top of Google's operating system, they burden the phone's hardware with extra processes that it needs to calculate, they add more animations, and more ways to interact with the device. And all of this is developed and tested on a time limit, so a custom Android UI rarely feels mature and stable out the door. It usually takes a few major updates for things to start moving fluidly. For example — Samsung's TouchWiz has been a heavy and messy interface for years. Today, the S7 runs pretty smoothly and looks very streamlined, but the Galaxies still can't shake the stigma that they lag due to their previous models.
In contrast, a pure build of Android is built to function as a perfectly capable phone operating system and run fluidly on less-than-stellar hardware. Sure, it may look a bit plain and boring when compared to some feature-heavy interfaces, but on the flip side, at least it's snappy and fluid. The Moto G series are loved for having cheap, mid-range hardware, but still performing pretty well due to them rocking mostly vanilla Android.
So, you're tired of all these burdened interfaces from all the different manufacturers and would like to get a phone that has a near-stock Android experience? Well, here are some of the best choices that came out this year!
The Nexus is dead, long live the Pixel. Up until this year, Google used to partner with different phone manufacturers each year and release a Nexus phone. These were concept devices that were running the most definitive edition of stock Android that exists — their software was a pure representation of Google's vision for Android.
This year, the search giant killed the Nexus line and announced its own Pixel phones. No longer developed in partnership with certain manufacturers, Google takes full credit and proudly displays its name on the phones. In terms of user interface — the phones are now "mostly" stock. Yes, it's still Android the way Google intends it to be, but now, Pixel phones come with their own Pixel launcher and Google voice Assistant. In contrast, if you update your Nexus to Android 7.1, you will have a bit of a more... bare-looking interface.
But in any case, call it vanilla, or near-stock, the Pixel and Pixel XL phones offer pretty much the purest possible Android, considering that the phones and the software both come from Google and fulfill Google's vision.
Google Pixel and Pixel XL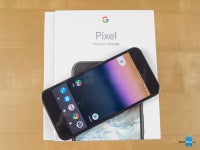 Motorola Moto Z family
Motorola may now be property of Lenovo, but the company's Moto phones still retain one feature that their fans love them for — nearly stock Android UI. There are a couple of extra features, such as flicking your phone for a quick camera start, Motorola Assist, and a few other light touch-ups. However, the software feels and behaves mostly stock, and Motorola promises timely updates, too, which is always a sought-after thing.
The Moto Z family consists of the flagship
Moto Z
, the shatter-proof
Moto Z Force
, and the midrange
Moto Z Play
.
Moto Z and Moto Z Force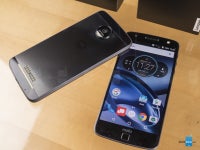 Motorola Moto G4 family
We did mention the Moto G in the introduction of this article and yes, it does deserve its own special mention. Moto G phones have been great value-for-price phones and this year's set of devices make no difference. With great cameras for their class, clean software, and snappy performance, the Moto G4 devices won their spot in users' hearts.
These are the "regular"
Moto G4
, the extra-powerful
Moto G4 Plus
, with 4 GB of RAM and fingerprint scanner, and the entry-level
Moto G4 Play
.
Moto G4, G4 Plus, and G4 Play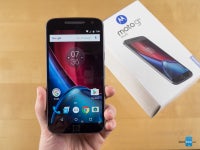 The Axon is back this year and ZTE managed to deliver a great bang-for-the-buck device for a second year in a row. The Axons have a MiFlavor UI on top of them, but for what it's worth – they look and feel pretty stock out of the box. MiFlavor has a theme store and, while the default theme is the stock Android one, you can go pretty crazy with its looks.
However, in terms of features and burdensome processes, the Axon 7 sticks to the light side of providing the snappy basics and not shoving too many options in the user's face.
These devices are the flagship
Axon 7
, the slightly smaller
Axon 7 Mini
, and the massive phablet
Axon 7 Max
.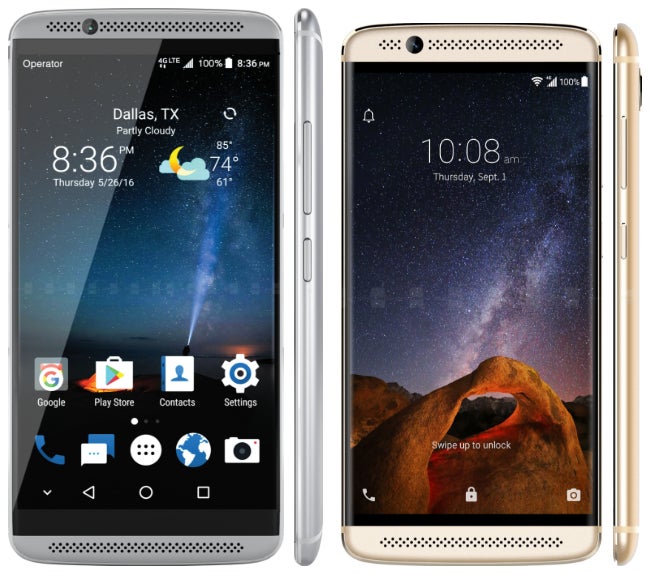 HTC's 2016 flagship showed us that the company isn't afraid to move forward doing its own thing without trying to follow someone else's footsteps, yet still showed that it has been listening to smartphone users worldwide. It changed up the way its BoomSound speakers work and reduced the massive bezels the
HTC One M8
and
One M9
were known for. It also slimmed down its Sense UI even further — it was already a pretty snappy and light re-skin of Android.
So, with the 10, HTC worked with Google to make sure that there will be absolutely no duplicate apps. For example, there's no Gallery app for the pictures — you just use Google Photos, which comes pre-installed on every Android phone anyway. The Sense UI does have a look that's slightly different to stock Android, but it feels and behaves as if it were vanilla Andy. And many enjoy that.
There's also a new model, called the
HTC Bolt
. In the US, it's a Sprint-exclusive, at least for now that is. It retains the bold metallic design of the HTC 10, has no 3.5 mm headphone jack, but does have ingress protection for spilling accidents. Its processor is a Snapdragon 810, and the phone has 3 GB of RAM, though, so the
HTC 10
is still a notch better in terms of up-to-date hardware with its Snapdragon 820 and 4 GB of RAM.
HTC 10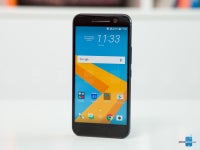 The very recent refresh of the OnePlus 3 is soon to become the company's only flagship, while the "regular 3" slowly falls off the production lines. Back when OnePlus launched its very first phone, it had a sweet deal with Cyanogen to develop a CyanogenMod-based UI for its phones. There was an ugly fallout between the two and OnePlus developed its own system, based on Android, called OxygenOS. It's a very clean take on Android reskinning. In fact, it mostly just adds customization options. Of course, it's light, snappy, and a pleasure to use.
As previously mentioned, the
OnePlus 3
is about to be phased out of production really soon, so you can either try and grab one while you can, or just go for the
OnePlus 3T
, which is a slightly more powerful version of the handset.