Besides dropping a pin, Sprint drops the price of the Samsung Galaxy Tab to $299
2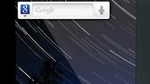 After the recent leak of information that pointed to a drop in the price of the Sprint Galaxy Tab by Best Buy, Sprint beat out the big box retailer and has cut the price of the 7 inch Android tablet to $299.99 on contract, $499.99 off contract. This is obviously a necessary deed for the carrier considering that the shadow of the Honeycomb drenched Motorola XOOM is beginning to cover over the Galaxy Tab.
There is a strong possibility that Android tablet buyers are going to hold off on making any purchase until they see how much the XOOM is going to cost. And because most people only got to see a taped loop of the tablet at work, potential purchasers are going to want to have a real hands-on experience with the device. And you cannot underestimate the difference between running Android 2.2 on a tablet, or running an OS optimized for the bigger screen.
Whatever the reason for this nice price break, just remember that a whole new breed of Android tablet is on the way-including the Samsung Galaxy Tab 4G.
source:
AndroidandMe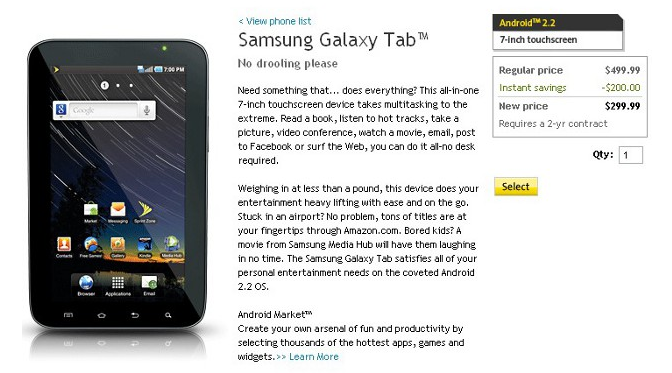 The Sprint Galaxy Tab is now just $299 on contract from Sprint