Bell customers can now get a crack at the available BlackBerry Bold 9780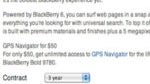 Bell has joined in on the fun of finally selling the BlackBerry Bold 9780 following rivals Rogers and TELUS earlier in the week. Although they're not the first to bring out this prized handset from RIM's camp, there isn't anything different with this specific version for Bell.
In fact, it features all of the specs we come to expect out of the Bold 9780 – such as BlackBerry OS 6, 5-megapixel camera, and its all too distinguishable QWERTY keyboard. For those interested in picking this business oriented smartphone, you can fetch one for $474 with a 1-year contract, $449 with a 2-year one, or $124 with your signature on a 3-year agreement. And if being tethered to a contract doesn't float your boat, you can always settle for purchasing it at the no-contract price of $499.
Even though it should be available those most retail stores, you can always give a shot at buying it online through Bell's web site.
source:
Bell
via
CrackBerry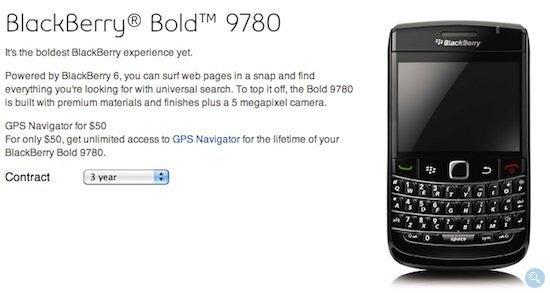 Bell customers can now pick up the BlackBerry Bold 9780 for $124 with a 3-year contract.
Recommended Stories