BBM subscribers will soon be able to send or receive money via PayPal, in the middle of a BBM chat
9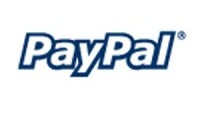 Starting tomorrow, BlackBerry is testing out a new feature that will allow BBM users to make or take PayPal payments through a BBM chat. This will be available to certain users of BlackBerry's messaging app in Canada, and the beta testing will eventually expand to more countries. To enable BBM to connect with your PayPal account, you click on the PayPal "Send money" icon in BBM and type in your PayPal account information. Once your family and friends do the same with their PayPal accounts, you can start sending and receiving money in the middle of a chat.
After setting up PayPal on BBM, sending money is as simple as clicking the PayPal icon, tapping out the amount of money you want to send, and clicking on another button. You don't even need to have the PayPal app installed on your BlackBerry, iOS or Android phone. And employing the feature makes a lot of sense if you're already in a conversation (via BBM) with someone whom you owe money to. Even better is when the person you're chatting with owes you money. You simply tell him/her to use PayPal to send you the money owed to you.
The PayPal feature is another way that BBM makes it easier to handle your finances. BBM Money already allows you to make instant mobile payments and send prepaid mobile credit.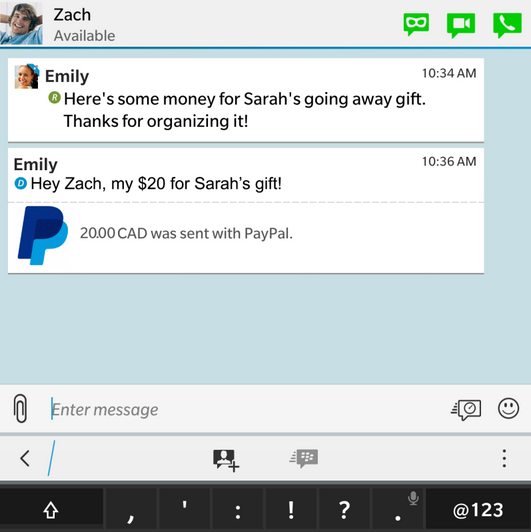 BlackBerry is testing the use of PayPal to send and receive money during BBM chats
source:
BlackBerry
via
Crackberry