Auto Finder for Android automatically pins your car when parked, so you don't have to
7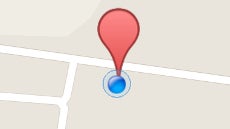 There is no shortage of Android apps that help the absent-minded children of the Universe find their vehicle when stopped in a multi-level garage, or even a single-level parking lot. Admit it, you know the feeling - you near the shopping mall elevator after a four hour beer-with-friends session, fumbling for your car keys, and all of a sudden it dawns on you. I forgot where I parked!
If you are one of the diligent types, you would have tagged the car with a smartphone app, which would then guide you to the vehicle. Unfortunately, if you were one of them, you wouldn't be in this situation in the first place, but would have remembered your spot. The new Auto Finder app for Android comes to the rescue here.
Unlike other car-finding apps, it pinpoints the location of your vehicle automagically when you park, using the motion sensors of your phone to detect when you exit the car. Thus, you don't have to remember to tag it yourself, fumbling with settings, which is the big frustration point with car finder apps. Auto Finder promises that it will become even better with time, relying on a combination of GPS and Wi-Fi to pinpoint your parking locations. You can also set device actions that will initiate an auto-park, like turning off your Bluetooth car stereo, for instance. Check it out for yourself, it's free, but there is a donation option, if you find Auto Finder useful.
| | |
| --- | --- |
| Developer: keyboardr | Download: Android |
| Category: Transportation | Price: free |