Apple to launch new TV shows recommendations app, named "the Watch List" internally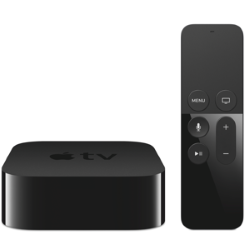 The USA Today reports that Apple is about to introduce a new app which will help viewers discover TV shows. Internally referred to as "the Watch List," it functions as a recommendation engine based on what content one purchased, rented, downloaded and otherwise accessed via their Apple TV box.
Network programmers are expected to use it as a central hub for promoting new shows. The app is also another effort by Apple to simplify interaction with the platform for users. Back in August, the company debuted a redesigned Apple TV remote app for iOS that features Siri integration and responds to voice queries.
However, the Watch List will be its first move towards content curation, following the indefinite suspension of its plans to launch a live TV service – these fell trough due to pricing disagreements with launch partners. Still, Apple will find itself working with content providers on this new system which shows all the TV shows and movies a user might be interested in and potentially watch on different devices.
source:
USA Today
via
Digital Trends