Apple offers to refund Australians who think they have been misled by the new iPad's 4G signage
6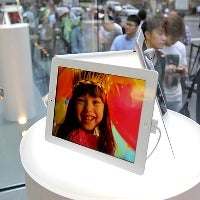 Following
accusations that Apple has misled new iPad customers
by touting its 4G LTE capabilities, which don't work on Australian carrier frequencies, Cupertino has offered to refund the complainants.
The olive branch has been extended by Apple's lawyers, who will set up disclaimers in the stores, including third party ones, and begin sending emails to customers offering a refund to those who think they were affected to purchase by the letters 4G and the promise for LTE connectivity.
Apple doesn't think many people will take advantage of the offer to return the tablet, since, as Apple's senior council Paul Anastassiou, told the court:
Ultimately at trial, it will be contested by Apple there are in Australia networks that according to international definitions are 4G, are properly described as 4G. Can you mislead a consumer with a statement that is technically accurate?
As far as we remember from the
iFixit disassembly
, which was done with one of the first Australian units out of the retail doors, there was a rather visible sticker, which you can see on the right, that the thing won't work with Australian LTE frequencies.
Thus users can't really say they haven't been warned upon purchase, but the battle is apparently over advertising it as 4G, so we'll see how things pan out.